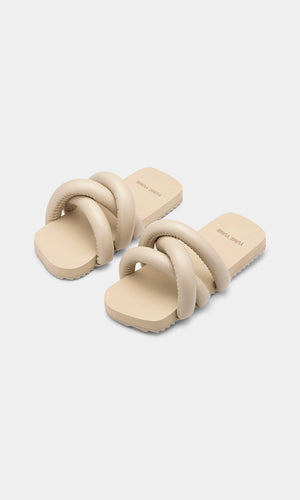 YUME YUME
YUME YUME- Beige TYRE SLIDE Sandals
Sale price Price $890.00 Regular price $1,299.00
The Tyre slide features our iconic sole shape with a new upper design that is inspired by a folded bicycle tire. The upper is made from vegan Italian bamboo leather.
Colour: Beige
Specifications: Vegan Leather, Lightweight and Durable EVA
Upper: Vegan Leather (29% Bamboo, 19% Cotton, 52% PU)
Outsole: 80% Durable EVA, 20% TPU
Packaging: 100% Recycled Biodegradable Carton
‍
Because we, as a brand keep the planet in mind we don't want to over produce. Our products are available with limited stock.
Made in Portugal.