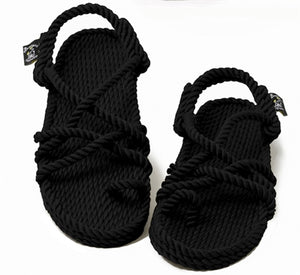 Nomadic State of Mind
Toe Joe Sandal with Vibram sole- Black
Sale price Price $599.00 Regular price
Our infamous toe joe sandal with added super-flex, light weight, non-marking, non slip vibram sole.
A little more sole for you who like a little more traction and may like to keep the bottoms of your shoes dry. 
Same great fit, same great sandal! in camel color. Glues used for rubber sole are low voc.
Non slip, non marking soles makes this sandal great for any kind of comfort walking you might be doing.  
The original barefoot sandal with a little more sole!